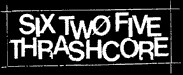 New releases/Available titles

This page contains not only new release info, but also all available titles. Scroll down to see what back catalog releases I still have for wholesale, and check the EBULLITION site for any titles they may still have in stock that I do not (www.ebullition.com). Also check the shirt page of this site to see what designs are currently available through Ebullition.

Released 4/16/2015
CONQUEST FOR DEATH / FLIPOUT AxAx Split EP
An international "thrashcore-fastcore-hardcore-core-core-punk-punk-annihilation" split 7" Ep, just in time for their tour together across Japan (Spring 2015). Japan's FLIPOUT AxAx drop five new tracks of their smoke-hazed ballistic Japanese thrash, matched by CxFxD, who deliver two new songs of crossover inspired fastcore. Both bands embody the spirit of international DIY thrash - hard hitting music delivered by some of the nicest people you will meet.

Released 1/21/2015
MANHUNT - S/T LP
Australia's MANHUNT return with their first full length LP: 14 tracks of face-ripping dirge at velocities that approach the absurd, clocking in at just 17 minutes. A long attention span is not required but a new pair of undies and pre-whitened knuckles may be. For fans of stripped down, brutal 1000mph hardcore.

Released 1/1/2015
PSUDOKU - Planetarisk Sudoku LP
The second installment of Norway's psycho-space-grinders PSUDOKU. A mind-melting blend of ultra-tech grindcore constructed with influences of Zappa, Mahavishnu Orchestra and Captain Beefheart. Prepare to have your mind disintegrate into the cosmos.

Released 5/15/2014
INTERNAL ROT - Debut LP
Australia's answer to EXCRUCIATING TERROR deliver a monstrous barrage of head-erupting grindcore on their debut LP. Invoking the spirit of From Enslavement to Obliteration, this three-man grind unit will pummel even the most hardened grind-fan. Limited first press of 500 copies.

Released 5/1/2014
MANHUNT / INTERNAL ROT - Split EP
Brisbane Australia's MANHUNT play power-violence with a level of ferocity and misanthropy matched by few bands. Following up their debut 2013 EP MANHUNT has been crushing skulls across Australia ever since and are ready to intensify the pulverization. Not to be outdone, Melbourne's head-erupting blasters INTERNAL ROT kick down some new songs in anticipation of their debut LP and US Tour in 2014. A great document of the ferocity coming out of Australia: for all you posers out there, get ready to fucking wake in fright.

Released 10/14/2013
FLIPOUT AxAx - "Non-Fiction" EP
5 brand new scorchers from Tokyo thrash unit FLIPOUT AxAx. Featuring ex-members of LIE, FLIPOUT AxAx invoke the roots of high-speed Japanese thrash-punk, reminiscent of late-1980s speedcore like DEADLESS MUSS and SxIxC, all infused with a healthy dose of ganja and beer. Full color artwork, limited to 500 copies - released just in time for their West Coast Tour with CONQUEST FOR DEATH in October 2013!!!!

Released 10/7/2013
FLIPOUT AxAx - "Flipout Songs" Limited Reissue Tour EP
A vinyl pressing of the debut CD from Tokyo's FLIPOUT AxAx. 10 raging tracks of straight-forward Japanese HC/Thrash, reminiscent of the late-1980s. 1000mph thrash with guitar hooks, shouted choruses and good sense of humor. Pressed for their US West Coast Tour in October 2013 with CONQUEST FOR DEATH. Limited to 300, on Halloween Orange colored vinyl!

Released 9/2/2013
Completed Exposition - "Structure, Space, Mankind" One-Sided LP
20 songs of blasting Japanese power-violence, taking the genre to a new, almost metaphysical level. After honing their unique style of unrelenting fastcore on multiple EPs and Split EPs, Osaka's COMPLETED EXPOSITION drop 20 songs of crazed time changes at break-neck speeds. Gatefold cover with original artwork. To cite their motto: "Explore the Unlimited Possibility of Neo-Power Violence." A-fucking-men. Limited to 500 copies.

Released 7/8/2013
Agents of Abhorrence - Relief LP
Australian grinders AOA are back with their second full length "Relief." Building from their debut LP a few years back, AOA have mastered lightening fast and discordant grindcore that is both original and brutal. One of the best grind bands around! Watch for upcoming tours in support of this LP. (Limited, 500 copies)

Released 2/18/2013
SPAZZ - Dwarf Jester Rising LP Reissue
The debut LP from SPAZZ from 1994, available again on vinyl for the first time in almost 20 years! The rarest of the SPAZZ LPs, "Dwarf" is SPAZZ's most stripped down and raw full length, re-mastered and re-released by 625 for all of the vinyl addicts out there. 1500 pressed, 500 each on blue, green and clear vinyl.

Released 11/30/2012
MELLOW HARSHER - 7"EP
MELLOW HARSHER live up to their name: an onslaught of noise-laden blastcore from the midwest! Fans of grind and power violence will love this - freaks will love the artwork. Featuring members of SFN this limited EP was released for their Summer Tour 2012 - only a few hundred available through mail-order/stores, so act fast! Watch out for more tunes from these guys!

Released 11/30/2011
GRAND INVINCIBLE - 2 Song 7"EP
West Bay hardcore rap's grandmaster grimies, DJ Eons One and Luke Sick (Grand Invincible), have teamed with SF's illest MCs (Agentstriknine, Eddie K, and Z-Man) to release the 7" Winter365 b/w Dead The Situation, coming Dec 2011/Jan 2012 on 625Thrash. A pre-cursor to their upcoming releases, the 7" is two songs of raw rhymes, heavy drums and gritty, cue-burn adorned samples with the b-side track featuring guest verses from the aforementioned artists.The first pressing is limited to 300, on virgin vinyl at 45 rpm.

Released 11/21/2011
SPAZZ - La Revancha LP (Reissue!)
Next up in the series of legitimate SPAZZ reissues is their "La Revancha" LP originally released on Sound Pollution in 1995. This LP marked a new point in SPAZZ's development - they had found their signature sound and tried to push this to its extreme. 20+ minutes of crazed Bay Area power violence with a CRYPTIC SLAUGHTER cover to boot. Limited to 1500 pressed, all with 12x24 silk-screened two color covers, insert and colored vinyl (split between 750 each on red vinyl and yellow vinyl). Be sure to watch for the last installment, a vinyl reissue of SPAZZ's debut "Dwarf Jester Rising" LP out early 2012!

Released 9/5/2011
PUNCH - Nothing Lasts EP
Just in time for more touring, PUNCH deliver 7 new songs of pure pummelage. This band just does not stop - constant touring, continuing to write killer new songs, and their campaign to bring the hammers of justice down upon fake hardcore - PUNCH is clearly redefining what it means to play good, fast, socially consciousness hardcore. The first track on this slab-o-thrash is "Do it yourself" sums it all up. Let's hope the title track does not portend things to come. In the meantime, don't sleep - 2000 pressed and this will surely go out of print soon.

Released 8/1/2011
GET DESTROYED! - 3rd EP
Back from the ashes, GET DESTROYED! drop their 3rd Ep of brutal fastcore - their best yet. Pummeling contrasts between short blasts and hammer-crushing slow parts, GET DESTROYED! are veterans of this style and never fail to devestate. Fans of early HATRED SURGE and CROSSED OUT take note. Limited copies available through 625

Released 6/1/2011
PSUDOKU - Debut LP
From the outer-cosmos comes the one-man-prog-blast unit PSUDOKU. Think MAHAVISHNU ORCHESTRA meets ORIGIN and NOISEAR, this is sure to perplex even as its crushing your skull into space-dust. Fucking space-blast.

GAZ-66 INTRUSION - EP
Straight forward blasting fastcore from the Ukraine. A ton of short and to the point tunes of high-speed thrash! Limited to 500.

INTERNAL ROT - Debut 7"EP
Punishing guttural DIY grindcore from Australia not unlike EXCRUCIATING TERROR. Headcrushing blasting!

Released 11/29/10
SPAZZ - Crush Kill Destroy LP (new pressing)
The first in a series of vinyl represses of the long-sold out SPAZZ Lps. Here we got CRUSH KILL DESTROY, SPAZZ's swan-song recorded back in 1998 and released by Slap A Ham Records. Mastered from the original recording, this LP comes with a full color cover and poster insert. 500 on red vinyl, 500 on yellow.

Released 11/1/10
IRON LUNG - Life. Iron Lung. Death LP (color vinyl repress)
PRANK and 625 teamed up to re-release IRON LUNG's classic first LP! 700 pressed, split between yellow and red vinyl. This two-man band has been deemed fastcore, grindcore, power-violence, hardcore and numerous other 'tags' that indicate ferocity and speed. But their unique song writing and conceptual approach defy any simplistic genre. For those who have seen them live, you know. For those who have yet to experience the LUNG, this is your warning. One of the best bands of the last decade as far as I'm concerned.

Released 10/5/2010
SUFFERING MIND - Debut LP
Following up multiple Eps and splits,, Poland's SUFFERING MIND drop their first full length of full-throttle, head crushing grindcore. Completely unrelenting blasting that only slows down for a few measures throughout the entire LP. As if INSECT WARFARE, GRIDE and FORCED EXPRESSION got into a head-on collision. Limited to 500 so act fast.

Released 8/12 and 8/20/2010
SxFxN- 2nd EP
The three-piece mid-west power violence unit is back, energized from touring and an endless blast of bong-loads. Manic head exploding blasting that will crush your cranium like a hunk of Wisconsin cheese. Get ready for audio-pummelage.

BLOODY PHOENIX - "Death to Everyone" 2nd LP
BxPx are back again, billowing out barrels of grind that will pollute your mind like a 6-ft bong hit. As with their debut LP (now sold out), BxPx continue the tradition of no-thrills grindcore, keeping it direct and burtal not unlike their earlier band EXCRUCIATING TERROR.

Released 7/19/2010
PUNCH - New LP
The Bay Area mosh-bringer unit known as PUNCH delivers their second LP - chock full of 1000mph pissedness with hammers-of-justice mosh-trocious breakdowns that can get even the the longest of the long-hairs starting the mower. A great combination of good people, intelligent and insightful lyrics, and fucking full-on pissed and fast hardcore. One of the best around.

Released 3/22 and 3/29/2010
QUATTRO STAGIONI - LP
Years in the making, this German blast unit records their final material for this debut LP. 1000mph, unrelenting fastcore that will blow the minds of both grind and power-violence freaks. QxSx perfectly blended tempos and styles to create songs that were blasts of pure mayhem. Limited to 500.

SOCIETY OF FRIENDS Collection CD
SxOxF was Texas's best kept secret in the mid-90s, situating themselves between the energy of early-90s hardcore/punk and the brutality of power violence - yet creating a sound that was uniquely their own. This CD collects all of their songs: the full-length LP, some tracks from 7" EPs and splits, and an unreleased recording of all their earlier tracks. Total brutality. Long live Austin progressive-violence.

Released 7/4/2009
XBRAINIAX - 99-Song Collection CD
99 tracks of high-speed A.D.D fastcore that will leave you deaf and out of breath. Mixing the time changes and speed of NO COMMENT with the all-out energy and thrash of LARM, XBRAINIAX's sheer intensity places them squarely within a lineage of the fastcore greats, and this collection - taken in its totality - clearly demonstrates that. This collects all their earlier EPs, split EPs, comp tracks, etc.

PUNCH - LP (repress)
Blistering Bay Area fastcore that is as good as it gets. Insightful lyrics, well-written hardcore and heavy-ass breakdowns that will most definitely drop the hammers of justice. 16 songs of punishing hardcore done with heart. This IS Bay Area Hardcore. Limited second press of 400 copies so act fast!

Released 4/13/2009
INSECT WARFARE - One-Sided LP
Blistering, primal noise/grind done by the now defunct Gulf-Coast grind-unit. Raw and punishing, how grindcore is supposed to be. Glossy metal magazines will be confused, posers decimated, and the last-will and testament of this band will live-on in infamy. Limited to 1100 copies.

Released 3/2/2009
BLOODY PHOENIX - War, Hate and Misery LP (VINYL REPRESS)
Featuring ex-members of LA's cult grinders EXCRUCIATING TERROR, BLOODY PHOENIX takes up where ExTx left off - blistering, no fluff, straight forward grindcore ala early NAPALM DEATH. 26 songs of full throttle blastcore that levels everything in its path. This marks a return to true underground grindcore. Repressed 500 copies for their European tour (see tour page), only a few CDs left in stock at Ebullition as well, so act fast!

Released 2/16th and 23rd/2009
YOUNG OFFENDERS / GIANT HAYSTACKS - Split 12" LP
The much anticipated split between two of the Bay Area's best punk bands of recent years. Catchy yet pissed, melodic yet driven, both bands compliment each other's hook-laden anger. THE YOUNG OFFENDERS follow up multiple EPs and splits from the past few years with some brand new teeth-kickers, while GIANT HAYSTACKS contribute their last, yet best, songs yet. An instant classic - limited pressing, get it while you can.

CURRENT LIST OF AVAILABLE TITLES FOR WHOLESALE (for mailorder, try EBULLITION)

12" LPS AND CDS
AGENTS OF ABHORRANCE- CD
Frantic, discordant and all around brutal grind/fastcore from Australia that has been ripping heads off down under for a few years now. With their US tour with IRON LUNG in fall 2007 and the release of this CD they are now ready to spread the blast to North America. This is the new wave of DIY grind.

APARTMENT 213 - Discography CD
A collection of ultra-brutal power violence from this mid-1990s Ohio murder unit. Collecting all their EPs, split Eps, comps and demos, this CD slices and dices through 40 songs of unclean serial-killer worship. Recently reformed and released from the pysch-ward, watch out for more blood and mayhem from these guys soon.

ATAQUE PERIFERICO - Debut CD
PIssed-off manic high speed fastcore from Brazil that is unrelenting. Matching the intensity of their Brazilian comrades DISCARGA and I SHOT CYRUS, ATAQUE PERIFERICO hold their own, and lay all to waste. Only 200 copies at Ebullition, so get it while you can (rest of the pressing available through Laja in Brazil!)

ATHRENODY - Crazed Development CD
Existing only for a short time in the early 90s, ATHRENODY, along with bands like IMMORTAL FATE, EXHUMED, GORYMELANOMA and COLOSTOMY created a foundation for the emerging Bay Area grind scene. Back then, rumors were floating around about a band from the South Bay that played a brutal style of grind/death metal not-on-like Harmony Corruption era NAPALM DEATH and/or TERRORIZER - turned out this band was ATHRENODY. They played a few shows, and before they split-up, they managed to get into House of Faith studios to record this full length. Unfortunately vocals were not added, until that is, Matt Harvey from EXHUMED stepped up to the plate in 2005. The result is this CD.

BREAKFAST - "3rd and Army" LP
Tokyo's BREAKFAST returns to play their unique brand of original skate thrash - think SST meets modern day 1000mph thrashcore. At one moment is full throttle EXCLAIM style thrash, the next a MINUTEMENT style skate-jam soundtrack. One of the best bands in Tokyo right now. This LP contains a different arrangement of songs than the CD version released in Japan.

BREAKFAST / STRUGGLE FOR PRIDE Split CD
Also known as the EL BURRITO project. This is a repress of the infamous CD that happened to sell out within a few days late last year. BREAKFAST offer more of what they are known for - direct, original skate-thrash that take a lot of influences from early SST and ecclectic sources. STRUGGLE FOR PRIDE interject with a ferocious barrage of distortion laden-pummelage that have made them cult-legends in Tokyo. Tons of graphics, skate photos, etc....all from members of the international skate-contingent known as EL BURRITO.

BxUxSxH - Debut CD
Featuring veterans of I SHOT CYRUS and a million other Sao Paulo based bands, BxUxSxH kick-down some WASTED YOUTH/JxFxA inspired '82 hardcore punk, mixed with 60's garage rock riffs and late 70's (post) punk influences - perfect blend of rawness, energy and tons of guitar licks. Small amount available in the US, so be sure to pick this up soon. (LP is sold out)

CHARM/UxGx MAN Split LP
UG MAN are legendary Tokyo skate hardcore, featuring members of SPITFIRE, GODS GUTS among many others. Manic without being metallic, frantic without copying modern styles. Along with UG MAN is CHARM, who are one of the craziest Tokyo thrash mongers ever. Insane distortion, stand-up bass, crazy time changes...this is a pure blast of insanity. This split LP is in support of their West Coast Tour in 2006. The bands designed this records WITHOUT AN INSERT.

CRUCIAL SECTION - Catch the Future LP
The long awaited follow up LP from Tokyo's own CRUCIAL SECTION. CxSx continue what they are known for, manic but melodic high energy old school thrash that sounds like "Defiance of Power" era RIPCORD. Positive lyrics, tons of flannels, and high-speed thrash!

DESTRUCTIONS END / BANDANOS - Split CD
An international barrage of crossover thrash that lays waste to all! Venice Beach has emerged on the shores of Brazil in the form of BANDANOS, who kick down a mix between EXCEL with a dose of early ACCUSED - by far one of the best of the recent crossover thrash bands! DESTRUCTIONS END conjure the Bay Area thrash spirits for some circle-pitting, sweat-short wearing, wammy-bar laden, double-bass drenched thrash metal in the vein of DEATH ANGEL and VIO-LENCE. This CD requires that upon its first play, listener must chug beer, crush can on forehead, and start pit with friends in the nearest highschool parking lot.

DISCARGA 10" LP
You like LARM? I like LARM...these guys be loving the LARM too, but they be rocking in Brazil....sounds like later day LARM (duh) or MANLIFTING BANNER....great lyrics, ripping fast hardcore plus some of the coolest people on the planet. I will support these guys forever....Watch out for them in Europe! This is pressed for their tour.....

DISCARGA - MUSICA PRA GUERRA CD
The 3rd CD from Brazil's legendary thrashers - and this CD does not let up in the ferocity and anger that DISCARGA is known for. 3-piece, straight forward socio-political fastcore played with rage, not unlike LARM and/or MANLIFTING BANNER. At times anthemic, but mostly short blasts of 1000mph fastcore, DISCARGA is one of the best bands currently in Brazil. Limited quantities in the US so act fast.

FLIPOUT A.A. - Flipout Songs CD
Ex-members of Tokyo thrashers LIE regroup and return to their roots of relentless high-speed Japanese thrashcore. 10 songs in 10 minutes - a barrage of pot-induced, ballistic Japanese thrash that will have you asking for more.

HE WHO CORRUPTS Ten Steps to Success CD
Crazy ass grindcore from some crazy ass corporate executives. Still don't know how the hell they pull these songs off live. Featuring members of KUNGFU RICK, so think of HWC as the older death metal brother of KFR who drives a sick ass IROC to the annual share holders meeting.

INFECT - Discography CD
INFECT blasted onto the scene in the late 1990s, delivery a powerful mix of politically charged lyrics, and fast, energetic thrashcore. Part of a new wave of fastcore/thrash/hardcore bands from Sao Paolo Brazil, INFECT staked their claims in a male-dominated scene, confronting social inequality with one of the best soundtracks ever. This CD collects everything this seminal all-female Brazilian HC/thrash band ever did. Eps, comps, splits, their superb full length LP plus demos and unreleased studio tracks. A must have.

IRON LUNG - Life. Iron Lung. Death LP / CD
LP has been repressed in summer 2010 - limited to 350 on yellow, 350 on red vinyl. CD version includes the entire first recording session they did. This two-man band has been deemed fastcore, grindcore, power-violence, hardcore and numerous other 'tags' that indicate ferocity and speed. But their unique song writing and conceptual approach defy any simplistic genre. For those who have seen them live, you know. For those who have yet to experience the LUNG, this is your warning. One of the best bands of the last decade as far as I'm concerned.

IRON LUNG / SHANK Split CD
International power violence returns....This is the last recordings from Scotlands knife weilding neds known as SHANK. Crazy time changes, bitter lyrics, heavy guitar tones, and their best recording, fucking brilliant. The IRON LUNG material is from the same Polymorph session that their LP came from, so you know what to expect. Insanely frantic two man fastcore that sounds unlike anything that has come before. LP version was released a few months before the CD version.

KUNGFU RICK 2xCD Discography
KFR blazed a trail of blood and guts throughout the 90s, fed on blast beats, full stacks and their now infamous live shows. This double CD discography collects everything this head-crushing unit ever did, plus a few unreleased morsels mixed in for good measure. Members went onto HE WHO CORRUPTS, SEVEN DAYS OF SAMSARA and HIGH ON CRIME.

MACHINEGUN ROMANTICS Collection CD
This collects the debut EP on 625 plus an entire extra studio recording and a live session. This band embodies the new breed of fastcore/power violence bands coming up now-a-days, fun, fast and some awesome dudes. They are on a short tour in January 2005 so check the tour page for that. New full length from them soon as well.

NO TIME LEFT 10" LP
This new 10" surprised the hell out of me (tops their debut EP by far)...a mix of fast hardcore punk, blazing guitar leads, some youth crew parts and even some gritty punk rock..topped off with good lyrics. Almost like a baastard child of GORDON SOLIE MOTHERFUCKERS. Featuring ex-members of every band that has ever come from Buffalo.

THE PROCESS - Collection CD
Pulverizing full-throttle HC from this UK unit composed of ex-SHANK members. Invoking the spirit of early RINGWORM, THE PROCESS reduce all to ash with a deadly mixture of speed, metallic brutality and induced mosh-mayhem. BRING OUT THE SLEDGEHAMMERS!

QUILL / I DONT CARE Split CD
Fucking insane fastcore/hardcore from Japan. QUILL has been around for ever,doing splits with CHARLES BRONSON and SHORT HATE TEMPER, never stopping their high-speed onslaught. I DONT CARE play super original fast hardcore not unlike Sweden's I QUIT. I will have limited copies of this release so act fast.

RUNNING FOR COVER - LP
From the frozen tundra of Buffalo New York, this power-violence unit re-defined blasting fastcore. 1000mph blasting, insane riffage, MITB bass-leads, incisive and critical lyrics....throw it in a blender and you have the legendary RFC. Sadly, the band broke up a few years back, but they left us with this last will and testament to all things punishing and brutal.

SCHOLASTIC DETH - Collection CD
All 3 EPs, Comps, some extra unreleased stuff, a full radio show plus a video compilation from various shows. Oh and a friggin 28 page booklet chock full of crap. No wonder this bastard took 2 years to put out.

SECOND OPINION - CD
This CD collects their now sold-out 625 debut EP, their cassette released on Tank Crimes, plus extra and live tracks. SxOx has been around for over four years by the time of their debut releases, so they were had their shit down and were devastating Bay Area shows. Think ultra-fast high energy thrash in the vein of DOWN IN FLAMES, SCHOLASTIC DETH or even a faster NO JUSTICE. They have plans to hit the studio soon, so don't sleep. This is co-released with Tank Crimes in SF.

SEEIN RED / FxPxOx Split LP/CD
A combo of the new breed with the veterans. Hailing from Macedonia, FxPxO are some of the most dedicated dudes in international HC constantly touring, trading, contacting people from all over the world. Their music reflects this dedication, fast hardcore thrash with unmatched amounts of energy, positivity and speed. SEEIN RED need no introduction at this point never wavering from their politics, SEEIN RED kick down more of what they (as both LARM and SEEIN RED) have been doing for over 25 years playing pissed off political punk/HC.

SHANK - Coded Messages in Slowed Down Songs LP/CD
Originally to be released on Slap A Ham, this is now being put out by Deep Six and 625. This is by far the best shit they have ever done. Super fast powerviolence...with thick guitar sounds, crazed vocals and a drummer than has obviously been listening to his death metal. The CD is out now, the LP will be out in mid-June.

SLIGHT SLAPPERS - "Will the Sun Shine Again" LP
This is the original Tokyo Power Violence band, continuing their audio onslaught for over 16 years! They laid to waste the two Fiesta Grande festivals that they played in the state, continue to just destroy live shows across Japan. This is the long-awaited 2nd LP, and returns to their manic-thrash style of the classic "Change" Ep released on MCR in the early 90s.

THEY LIVE - LP
Finally, after talking about this fucker for 4-5 years, they have recorded it! Im fucking stoked man! THEY LIVE is the perfect blend of US style fastcore (ala INFEST) mixed with influences of international hardcore. Their debut EP on 625 is still one of my favs, and seeing em live last summer nearly tore me a new one. The most god-awful cover art you had ever seen to boot!

THREATENER - Discography CD
A collection of all output by this 1000mph Michigan mayhem blast squad: EPs, Comps, Radio session plus extra tracks galore. Its pure mayhem, most songs 30 seconds or less - a total audio assault on the senses. This CD is the true definition of blurcore. Easily one of the best fastcore bands from the past decade - hold onto your meat sacks.

V/A - BAY AREA THRASH DETONATION CD Comp
Brand new tracks from the new breed of thrashcore bands in the Bay Area. This time around we got: BRUTAL DEATH, SECOND OPINION, ROSENBOMBS, BEFORE/AFTER, INxDISGUST and SUBURBAN DEATH CAMP plus the long sold-out demo EP from NO DICE as bonus tracks......all bands play high speed energetic thrash, showing that the Bay still holds its own in the fastcore front.

V/A - California Thrash Demolition - CD
A 72 minute CD comp that not only compiles 18 NEW submission from all over California, but also contains all 3 of the now sold-out comp EPs that covered Socal and Norcal. Here is a complete list of bands including those bands who appeared on the EP versions and gave extra tracks for the CD: BROKEN NEEDLE, BLOODY PHOENIX, DESTRUCTIONS END, FIND HIM AND KILL HIM (+extra tracks), FUNERAL SHOCK (+ extra tracks!), GIANT HAYSTACKS, HARRY BALZAGNA AND THE TEENIE WEENIES (+extra tracks), HOSTILE TAKEOVER, HUE&CRY, LOVE SONGS, OUR TURN (+extra tracks), SCURVY DOGS, SEDCOND OPINION, THIEVERY, WALKING WRECK, YOU'RE NEXT, SHARP KNIFE, DYSTROPHY, VOETSEK, SCHOLASTIC DETH, LAB RATS, ELEPHANT MAN, DELTA FORCE, DEADFALL, LIGHTS OUT, UZI SUICIDE, BRUTAL DEATH, LOOK BACK AND LAUGH, DESOLATION, THIS IS MY FIST, CASE OF EMERGENCY, LOW THREAT PROFILE, OUT OF VOGUE, YOUTH RIOT, BURN YOUR BRIDGES, HIT ME BACK and APATHETIC YOUTH. Holy shit man.......Cali is fucking ON FIRE!

EURO THRASH RETRIBUTION Comp CD
A barrage of current high-speed hardcore, grindcore and punk bands from all over Europe, including: KNIFED, CINDER, FxPxO, BIZARRE X, DESTROYER, INFANTICIDE, POINTING FINGER, MIHOEN, SEE YOU IN HELL, plus tons more! A solid sampling of various scenes from Macedonia to Sweden, from Czech Republic to England. Limited to 1000, comes in a digipak with fold out insert.

V/A Mosh Circle Jerk Punks - Comp Lp
A crazed Japanese comp featuring IDOL PUNCH, RAZORS EDGE, TOMORROW, and BBQ CHICKEN. 16 songs of high energy Japanese thrash/punk. Released earlier this year by Thrash On Life Records on CD.

V/A - Trapped In A Scene Comp CD
A comp LP capturing the return and execution of brutal fastcore in North America (its about fucking time!). Bands featured are: SEVERE, IRON LUNG, THREATENER, THE ENDLESS BLOCKADE, XBRAINIAX, HATRED SURGE, IN DISGUST, INSECT WARFARE, RUNNING FOR COVER, WARZONE WOMYN, KNUCKLESCRAPER and TUMOR FEAST. 11 bands doing over 40 songs of mind-melting ballistic fastcore that blows any retro-82 punk out of the water. Vinyl limited to 500 copies.




EPS AND 2XEPs
9 CURVE EP
Fast paced Japanese hardcore influenced by crossover thrash....ripping leads and ripping riffs, still played like a HC thrash band. Members went on to WE MUST BURN (watch for upcoming demo EP out soon!)

CHARM - EP
After a few years on hiatus, one of the most manic Tokyo distort-bands have returned. This picks up where their HITO ep left off, blistering fast, cranked guitars, fucking 100% ballistic tokyo thrash. Their live shows are infamous, and one of the few bands that can reproduce that energy on record as well. 10 songs in all from two different sessions, with a COC cover to boot.

CRUCIAL SECTION / HIT ME BACK Split Tour EP
A perfect match. CxSx lays down 3 speedcore tracks, returning to the straight forward thrash of their earlier releases. HxMxB follow suit with 3 songs that clock in under 3 minutes. Released in support of their West Coast Tour 2006.

INFANTICIDE - EP
Some of the most ferocious Scandanavian grindcore you have ever heard. Seriously unrelenting blastcore that puts to shame the current tech-grind trends. 10 songs of total obliteration that recalls the classics of grind - includes a brutal UNSEEN TERROR cover. Limited to 500 so act fast.

LETS GROW - EP
Rad fast youth crew from Serbia...reminds me of FEEDING THE FIRE or POINT OF FEW..both with the speed and the challenging lyrics. They are just one of many new fast DIY hardcore bands coming from the Croatia/Serbia area. Limited to 750 so get it now or whine when all your friends are talking about how Yugo-core is the shiznit.

LORDS OF LIGHT - EP
This is some seriously fucked up 3 man grindcore. The follow up to their debut LP from a few years back this is unstoppable blasting grindcore from the Pac Northwest. Smoke some crack and feel the light.

LOW VISION - EP
The debut EP from this young Tokyo thrash unit - LOW VISION. Although their debut EP, LOW VISION has been playing and touring for years, mixing styles, but keeping it based in direct, full-on, high energy thrash.This is the new generation of Tokyo high-energy thrash.

NEVER CONFORM - Debut EP
This Ep has been in the making for 14 years, seriously! NEVER CONFORM (from Sapporo) originally existed in 1988 and was inspired by the fast HC bands coming out of Europe at the time. They only played a few live shows and when they broke up, they only had a few rehearsal tapes recorded. They recently got back together and got in the studio to record 6 songs....and fans of HERESY, RIPCORD and SOB will flip for this.